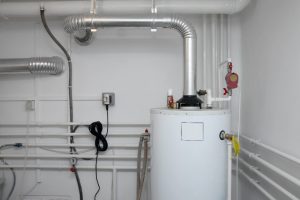 A hot water heater is vital to the functionality of a home. If the water heater breaks down, everything from showers, to laundry, to dishwashing will be compromised.
For this reason, it's important for homeowners to understand the signs of a bad water heater, and to act fast once they present themselves. Are you curious as to what these signs are? Take it from a Wilmette plumbing company: here are the signs that it's time for a hot water heater replacement.
Your Water Isn't Hot
The most obvious sign that it's time for a hot water heater replacement is that your water does not get hot. That's the whole point of a water heater, after all: to heat the water in your Wilmette home.
Now, there might be something you can do to repair a non-functional water heater. For instance, there could be an electrical problem that needs to be repaired. However, if the water heater is more than seven years old, you might be better off by replacing the water heater entirely.
Your Water Is Discolored
Another sign that it might be time to replace your water heater is that your water is discolored. How does this correlate with a bad water heater? Because in some cases, bad water heaters will become rusty, and they'll leave traces of rust in the water that flows through them.
There's not much you can do to repair a rusty water heater. In fact, the rust is only going to get worse over time. The best thing to do at this point is replace your water heater entirely.
The Inlet Valve Is Rusty
Ideally, you'll replace your water heater before it starts producing rusty water. What's a sign that your water heater might be rusty on the inside? A rusty inlet valve. 
The inlet valve connects to the top of the water heater. It should be clearly visible to you. Keep an eye on it over time, and if it starts to rust, bring in a Wilmette plumber for an inspection. A repair could be possible. However, in many cases, a replacement could be the better option.  
Your Water Heater Is Leaking
Your water heater should never be leaking. If it is, it has undoubtedly suffered structural issues. While a repair might help to stop the leak and get the water heater running again, in many cases, the water heater will need to be replaced entirely.
Your Water Heater Is Rumbling
Over time, the interior of a water heater takes on a great deal of sediment. This sediment doesn't pose a problem at first. However, as it accumulates, it impairs the functionality of the water heater, causing a rumbling noise.  
If you notice a rumbling noise coming from your water heater, you should have it inspected by a licensed plumber. It could benefit from a flush, or it might need to be replaced completely. Regardless, your plumber will be able to explain all your options.
Your Water Heater Is Old
The last sign that you should install a new water heater in your Wilmette home is that your existing water heater is old. What is considered old when it comes to a water heater? Anything over the age of 20.
 If a water heater has been in use for 20 years or more, it's likely utilizing much more energy than a brand-new water heater would. Although it might still be working, upgrading your water heater will save you money on your energy bill.
Looking for a Plumber and a Hot Water Heater Replacement in Wilmette, Illinois?
Is your hot water heater no longer working? Looking for a hot water heater replacement in Wilmette, Illinois? If so, the team at John J. Cahill, Inc. is here to help.
We offer a variety of hot water heaters from the top manufacturers in the industry, and we can install them for you safely and properly. Contact us today to get the process started.