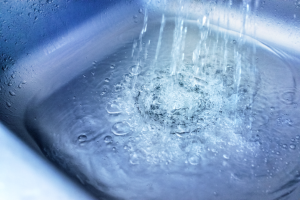 Over time, your plumbing system can become covered in all sorts of residue. This residue is not only capable of causing clogs, but sewage backups and reduced water pressure as well.
Fortunately, there's a cleaner that you can use on your plumbing system to help prevent residue from accumulating. This cleaner is called Drainzyme, and it's used and sold by the team at John J. Cahill, Inc. Are you interested in learning more about it? We're going to discuss the specifics below.
Works to Clean All Kinds of Plumbing Components
Drainzyme works with all kinds of plumbing components. Some of the components you can use it on include the following:
Garbage Disposals
Is your garbage disposal limited in terms of functionality? Is it emitting a foul odor? If so, just add a bit of Drainzyme! Pour a scoop in with some running water and let it sit for a few hours. This will allow it to break up any residue inside the garbage disposal, eliminating blockage as well as foul smells.
Septic Systems
Due to the nature of what they're used for, septic systems can get dirty very quickly. In fact, it's not uncommon for a septic tank to become clogged. 
Fortunately, you can remove many of these clogs by using Drainzyme. You can flush a half-pound of Drainzyme down your toilet for every 500 gallons that your septic tank holds. Doing this every month or so will help to break up any clogs and blockages, reducing the risk of sewage backups and ensuring that your septic tank is flowing smoothly.
You can also treat your leach beds and drain fields by adding one pound of water dissolved Drainzyme into your system's distribution box. We recommend doing this weekly for the best results.
Grease Traps
You can clean grease traps with Drainzyme as well. Just add one pound of Drainzyme per 20 cubic feet of grease trap. You can do this once per week for three consecutive weeks, then add a ½-pound for every week that follows.
Drains
All sorts of drains can benefit from Drainzyme — from toilets, to shower drains, to sink drains, to French drains, and more. Just add two scoops per week for standard drains, and four to six scoops per week for heavy-use drains. This will keep buildup at bay, and it will allow your drains to work at their maximum efficiency.
The Benefits of Drainzyme
Drainzyme comes with a variety of benefits. These benefits include (but aren't limited to) the following: 
Eliminates Buildup
First and foremost, Drainzyme eliminates buildup. In other words, it really does what it's supposed to do! Made of a mixture of bacteria and enzymes, it eats away at residual buildup over time, cleaning pipes and other plumbing entities.  
Environmentally Safe
Unlike some plumbing cleaners, Drainzyme is entirely safe on the environment. Featuring a non-toxic mixture of ingredients, the product is safe to store around kids and pets as well.
Works Quickly
Drainzyme doesn't take a lot of time to get to work. In most cases, a batch of Drainzyme will break up existing clogs within just a few hours. When used regularly, Drainzyme can maintain a clear pathway on the insides of plumbing pipes, allowing for optimal drainage.
Want to Use Drainzyme? Contact John J. Cahill, Inc. – An Evanston Plumber and Plumbing Company!
Are you interested in using Drainzyme on your plumbing system? If so, all you have to do is call the team at John J. Cahill, Inc. We are an Evanston, Illinois, plumber and plumbing company that has supplied Drainzyme to residents all throughout the Chicagoland area.
To get your Drainzyme, contact us today, or stop by our showroom at 1525 Church Street, Evanston, Illinois.