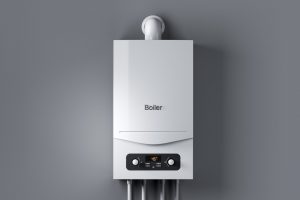 Is your water heater approaching the end of its serviceable life? Are you thinking about replacing it before disaster strikes? Thanks to the plethora of options out there, it is not always easy to choose a new water heater for your Evanston home. If you are considering hiring a plumbing contractor like John J. Cahill, Inc. to help you install a new hot water heater in your home, here are some things that you should consider:
Know the types of heaters available
If you are looking to install a new hot water heater in Evanston, Illinois — or replace an existing one — one of the first things you will have to do is familiarize yourself with your options. This will help you decide which one is best suited to your specific needs.
One popular type of heater is the tankless water heater, which heats the water "on demand". In other words, it only turns on when hot water is required. This allows you to avoid needing a storage tank or storing a reserve of hot water. Although more compact and efficient, tankless water heaters are typically more expensive than traditional storage units. Storage water heaters are also easy to maintain and readily available in a variety of fuels.
Speaking of fuels…
Another important thing you need to consider is the fuel source. Water heaters can be powered by gas/propane, electricity, or solar/geothermal energy. Electric water heaters are typically the least expensive to purchase upfront and are quite versatile. Gas-powered heaters are a bit more expensive than electric models, but they also cost less to operate. Solar/geothermal heaters are the most expensive. However, if your home's geography and location favor the installation of a solar system, you can potentially experience considerable savings in water heating energy costs.
Whether you go for a tankless or a storage unit, you must consider the water heater size. A water heater is not of much use if it does not have the capacity to handle your household's needs. For a storage unit, look at the unit's "First Hour Rating," which is the number of gallons of hot water a heater can produce in an hour, starting with a full tank. When it comes to tankless heaters, the number to look for is the gallons-per-minute rating (GPM), which is the amount of hot water the heater can produce over a set period. Match this number with the expected peak demand of your home's hot water usage, and you will always be sure to have enough hot water on hand.
Conclusion
These are just some of the factors involved in choosing a water heater for your home in Evanston, Illinois. Remember, it is always a good idea to consult your local plumbing contractor, as they may be able to help you make a more informed decision, which can end up saving you money.
Looking to Install a Water Heater in Evanston, Illinois?
Are you looking for high-quality water heaters anywhere in the North Shore, including Winnetka, Wilmette, Glenview, and the surrounding areas? Trust John J. Cahill, Inc. By examining your plumbing system and learning about your usage habits, we can help you find the right water heater for your needs. We install water heaters from reputable brands like A.O. Smith, Bradford White, and Lochinvar Commercial Units.
Contact us at (847) 864-5225 to request an estimate for water heater installation. We have been serving the North side of Chicago and north shore for over 100 years. Find out for yourself why we are the most trusted name in plumbing, heating and air conditioning.