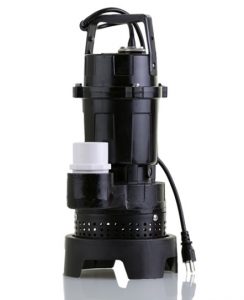 Unless the basement of your Skokie property has flooded — which is not uncommon for homes and buildings in the North Shore area — you probably won't think about replacing your sump pump. However, disregarding your sump pump replacement until the last possible moment can cost you a pretty penny in maintenance, repairs, and renovations to your basement.
Ideally, you should have your sump pump serviced or repaired by a professional plumbing company in the Skokie area once every year. The additional short-term expense of inspections, diagnostics, and tune-ups will save money over the long term as these measures restore the performance and reliability of your current sump pump, eliminating the need to invest in a new system. However, when the time comes for a replacement, it pays to act quickly!
When should you replace the sump pump?
If your sump pump is routinely serviced and repaired by a professional Skokie plumbing contractor, you should be able to safely rely on their estimation as to when you should consider a sump pump replacement in Skokie, Illinois.
However, if the sump pump is not serviced regularly and is well past its serviceable lifespan, it might be better to go with a replacement. The reason for this is that old pumps requiring repair would continue to demand more frequent repair work. With immediate replacement, you can save money by avoiding on-going repair costs.
Sump pump replacement process
The first step in the process of replacing your sump pump is an exterior drainage assessment. Contrary to popular belief, most water problems in the basement are due to inadequate exterior drainage rather than an issue with the basement itself. A professional plumbing contractor in Skokie, Illinois can perform an external drainage assessment. Even if you want to install the sump pump yourself, hire a professional to carry out the initial assessment and purchase the proper system.
The next steps in a sump pump replacement process look like this:
Unplugging the old sump pump.
Disconnecting the old sump pump from the discharge line.
Connecting a PVC pipe to the new sump pump.
Lowering the new sump pump into the pit.
Ensuring the new sump pump is flush against the concrete floor.
Ensuring the float switch is unobstructed and is positioned at an appropriate height.
Connecting the discharge line.
Restoring electricity to the new sump pump.
Should I hire a professional Skokie sump pump replacement company?
Sure, you could choose to install the sump pump yourself, but it makes far more sense to hire a professional Skokie sump pump contractor to do the job. Although the installation may seem simple enough, there is a laundry list of pitfalls awaiting the novice DIY installer. The smallest error or oversight could lead to thousands of dollars of damage to your home. Compared to this, modest labor costs seem like a bargain.
Looking for a Sump Pump Replacement in Skokie, Illinois?
If you live anywhere in the North Shore, and if you are looking for a sump pump replacement service provider, you can count on the experts at John J. Cahill, Inc. It is not a matter of if your sump pump will fail; it is a matter of when. Whether your primary pump stops working due to a power outage or another mechanical failure, rely on us for a reliable and affordable sump pump replacement.
Contact us at (847) 864-5225 to request an estimate for sump pump replacement. We are available for 24/7 emergency plumbing repair services. Get started today!