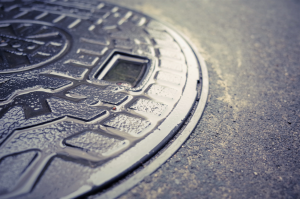 There are several different ways to clean a sewer line — from drain snaking to hydro jetting to applying liquid cleaners and more. However, in many cases, sewer rodding is the best and most effective method to utilize.
Are you interested in learning about the sewer rodding process? If so, you've come to the right place. This sewer cleaning company in Wilmette, Illinois is going to discuss the process in detail below.
Sewer Rodding: An Explanation
Over time, sewer lines take on substantial buildup of various substances. Eventually, these substances pose a problem, as they prevent sewage from flowing through the line consistently. This can lead to sewage backups in bathrooms throughout the house. It's recommended to clean sewer lines every 18 to 24 months.
This is where sewer rodding comes in. Sewer rodding is a form of sewer cleaning in which flexible rods are used to break apart sewage residue. These rods can reach far down into the sewer line, allowing them to clean the lines from top to bottom.
Because they're flexible, they can also be maneuvered into tight and narrow areas. This enables them to clean every component of the line.
Though sewer rods come with plenty of give, they can potentially do damage to sewer lines. As such, you're advised not to use them yourself. Instead, you should call a local plumber and have them rod your sewer line for you.
Are You in Need of a Sewer Rodding Service Currently?
Are you curious as to whether it's time to contact a sewer rodding company in Wilmette? There are a few signs that will indicate this, which include the following:
Is Water Running Down Your Drains Slowly?
When water runs down a drain, it should flow consistently. There shouldn't be any pooling in the sink, the tub, or the toilet. If there is, it's because there's an obstruction either in the drain or in the sewer line.
If water is going down your drains slowly, sewer rodding could be needed. You should have the problem inspected by a professional Wilmette, Illinois plumber so that you can pursue the necessary repair.
Can You Smell Sewage from Your Drains?
Not only should you look out for pooling water in your sinks and tubs, but you should also be cognizant of bad smells coming from your drains. The reason that bad smells would be coming from your drains is that sewage is on the cusp of backing up into your home. In essence, it's so close that you can smell it.
At this point, there's little time to waste. Don't wait around for disgusting sewage to make its way onto your floor — it's better to be proactive and call your local sewer cleaning company in Wilmette, Illinois. They'll have your sewer line cleared in no time.
Is Sewage Backing Up Out of Your Drains?
A sure sign that you need sewer rodding is that sewage is backing up out of your drains. This is a sign of extreme obstruction, the likes of which are just going to get worse over time. Should you allow such obstruction to persist, you'll be dealing with far worse sewage backups in the future.
Don't hesitate; call your local plumber in Wilmette and have that sewer line cleaned as soon as possible.
Looking for the Top-Rated Sewer Cleaning Company in Wilmette, Illinois?
Are you dealing with a drain clog that you can't seem to free up on your own? Looking for the top-rated sewer cleaning company in Wilmette, Illinois? If so, the licensed plumbers at John J. Cahill, Inc. are the people to call.
Contact us today at (847) 864-5225 to request a free estimate.