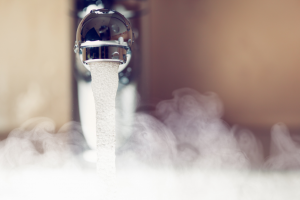 No homeowner wants to wake and take a cold shower because their water heater went out. Unfortunately, this sometimes happens, and when it does, you'll want to have the system either repaired or replaced as quickly as possible.
To avoid this problem, and to ensure that you're keeping up with the state of your hot water heater, it's a good idea to monitor it regularly. Are you wondering what you should look for? Here are some of the most common signs that you need a new hot water heater in Winnetka, Illinois.
1.
Your Water Looks Rusty
One sign that you may need a hot water heater replacement in Winnetka is that your water has a rusty appearance. If this is happening, it's because the inside of your water heater is literally starting to rust. This is a natural part of its aging process that can't be avoided.
 With that said, you don't want to have rust particles in your water. As such, the second you notice this happening, it's recommended that you replace your water heater.
In most cases, this problem occurs after around 15 to 20 years of use. Therefore, if your water heater has been in use for that length of time, you should keep an eye out for any issues.
2.
Your Water Isn't Getting Hot
As the name implies, the whole point of a hot water heater is to make water hot. As such, if your water isn't getting hot, there's obviously something wrong with your water heater.
There could be an electrical issue. For instance, your circuit breaker might have tripped. There could also be damage to a component within the water heater. In the most severe of cases, the water heater's motor may have failed.  
If you're dealing with the latter problem, you'll most likely need to replace your water heater entirely. Your local Winnetka plumber can help you with this task. 
3.
Your Water Heater Is Making Loud Noises
In general, water heaters shouldn't be making noises. They should run silently, for the most part. If your water heater is making loud, jarring noises, you'll know that something is wrong.
Odds are, if you're hearing loud noises, there's sediment blocking up certain components within the water heater. For this reason, its components aren't interacting well with one another, causing them to bang and pop.
This might be a fixable problem, but in some cases, it could require a full water heater replacement. We recommend having your water heater inspected by a professional plumber in Winnetka to decide on the best course of action.
4.
Your Water Heater Requires Repair Frequently
Another sign that it's time for a hot water heater replacement in Winnetka is that it needs to be repaired on a somewhat regular basis. If you're having your heater repaired every year or more, it could end up costing you more money than a whole new heater would cost you.
If you need help determining whether it makes more financial sense to replace your hot water heater or pay for repairs, your local Winnetka plumber can help you decide.
Looking for a Hot Water Heater Replacement in Winnetka, Illinois?
Has your hot water heater seen better days? Are you looking for a hot water heater replacement in Winnetka, Illinois? If so, look no farther than the professionals at John J. Cahill, Inc.
Our licensed plumbers have replaced countless hot water heaters throughout the Winnetka area. Regardless of the type of unit you're looking to install, we can accommodate you. Contact us today to request a free quote.