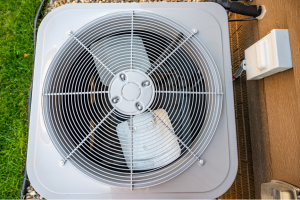 Today, air conditioners are built to last for around 20 years. When an air conditioner reaches this point, its performance tends to decline rapidly, and a replacement will need to be made.
The question is: how can you tell whether you need an air conditioner replacement? This air conditioning company in Winnetka, Illinois is going to discuss the things you should look for below.
Is Your Air Conditioner Making Strange Noises?
One sign that it might be time for an air conditioner replacement is that your air conditioner is making strange noises. The types of noises you should be listening for include squeaking noises, clunking noises, and banging noises.
Squeaking noises are often indicative of loose or broken belts, which can often be repaired or replaced. Banging and clunking noises usually come about due to an impairment within the AC's condenser. For example, the impeller might be banging up against a hard object. If so, and if the impeller is damaged, it might make more sense to replace the entire unit rather than just the impeller. In any case, your Winnetka air conditioning company can help you make this determination.
Is Your Air Conditioner More Than 20 Years Old?
In some cases, old age alone is enough reason to replace an air conditioner. The reason for this is that, once an AC reaches a certain age, it's nowhere near as efficient as a newer model. As a result, it can end up costing you a lot of money in the form of repairs and higher energy bills.
In most cases, you should think about replacing your air conditioner if it's more than 20 years old. However, if you start noticing signs of decline after around 15 years, a replacement might not be a bad idea.
We recommend having your AC inspected by a Winnetka HVAC specialist prior to replacing the unit. A professional air conditioning technician will be able to advise you on the best course of action.
Does Your Air Conditioner Break Down Often?
Another sign that it's time for an air conditioner replacement in Winnetka is that your AC requires frequent repairs. Having to pay for AC repairs every few months can add up quickly.
Frequent air conditioner breakdowns generally indicate that there's something off with the mechanics of the AC. If your air conditioner is more than a decade old, it's going to be hard to return it to its former glory. At some point, a replacement could make more sense financially.
Is Your Air Conditioner Failing to Produce Cold Air?
Another sign that you may need an AC replacement in Winnetka is that your AC is failing to produce cold air. If this is happening, it's most likely because there's a major impairment somewhere within the AC system. The AC sensors could be worn down; the AC coils could be dirty; the AC motor could have simply run its course.
Again, while you might be able to repair the issue, you may also want to consider a replacement if your unit is relatively old.
Are Your Energy Bills Skyrocketing?
The last sign we're going to discuss is that your energy bills are skyrocketing. How is this related to a faulty AC? Because the AC uses the vast majority of energy consumed by your Winnetka home. As such, any major increase in energy cost can often be attributed to the AC.
You might be able to wait this out for a few months until the weather gets cooler. However, if you replace your AC now, you're bound to notice an immediate drop in energy costs.
Do You Need an Air Conditioner Replacement in Winnetka, Illinois?
Has your air conditioner run its course? Do you need an air conditioner replacement in Winnetka, Illinois? If so, the HVAC professionals at John J. Cahill, Inc. are here to help.
Our experts have replaced countless air conditioners throughout the Winnetka area. Regardless of your air conditioning needs, we are the company to call. Contact us today to request a free quote.