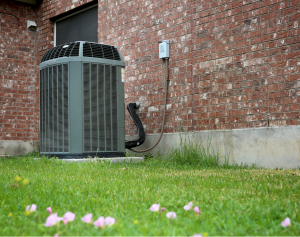 Summer is in full swing, which means the high temperatures aren't going away anytime soon. Most homeowners in the Glenview area have been running their air conditioners for the past few months.
Unfortunately, air conditioners sometimes break down. In fact, one of the more common AC issues homeowners face this time of year is a frozen AC system. Have you recently discovered that your air conditioner has frozen up? If so, and if you're looking for some information on the topic, you've come to the right place — this AC replacement company in Glenview, Illinois is going to discuss everything you'll need to know below.
An Introduction to Common AC Issues
Air conditioners are complex machines that require regular maintenance and care to function correctly. Over time, wear and tear can cause several issues with your AC unit. Some of the most common AC problems that homeowners face include:
Airflow issues

Refrigerant leaks

Thermostat issues

Electrical problems

AC freezing up
Why AC Freeze Ups Are a Major Concern
An AC system freezing up is one of the most significant concerns that homeowners face during the summers months. When your AC unit freezes up, it stops providing cool air, and you are left with a hot and uncomfortable home.
Moreover, AC freezing up can cause significant damage to your AC unit that can ultimately reduce its lifespan. The ice buildup can damage the compressor, fan, and other essential components of your AC unit, leading to expensive repairs.
The Importance of Professional AC Replacement Services
If your AC unit is freezing up frequently, it's a sign that it may be time for a replacement. Replacing your AC is a complex process that should be left to a professional AC replacement company in Glenview, Illinois. By working with a reputable AC company, you can expect:
Expertise and experience

Proper installation

Peace of mind

Energy efficiency

Cost-effectiveness
Finding the Best AC Replacement Company
Finding the best AC replacement company in Glenview, Illinois can be a daunting task. With so many options available, it can be challenging to choose the right one. However, there are some factors that can help you narrow down your options and find the best AC replacement company. Here are some things to consider:
Licensing and certifications

Reputation and online customer reviews

Customer service

Cost
The Benefits of Hiring a Professional AC Replacement Company
There are several benefits to working with a professional AC replacement company in Glenview, Illinois. When you partner with John J. Cahill Plumbing, Heating & Air Conditioning, our technicians will be there to help you every step of the way. We can inspect your home, help you pick out the right AC system for your space, and install it correctly. We can also provide ongoing maintenance services to ensure the long-term health and functionality of your system.
Looking for an AC Replacement Company in Glenview, Illinois?
Has your air conditioning system been freezing up on a regular basis? Ready to have your system inspected by the top-rated AC replacement company in Glenview, Illinois? If so, you've come to the right place — John J. Cahill Plumbing, Heating and Air Conditioning is the company to call.
We are a licensed, certified, and experienced AC replacement company that offers reliable and cost-effective services to homeowners throughout the Glenview area and beyond. Regardless of the type of AC system you'd like to install, we can get the job done right. Contact us today at (847) 864-5225 to schedule an appointment.